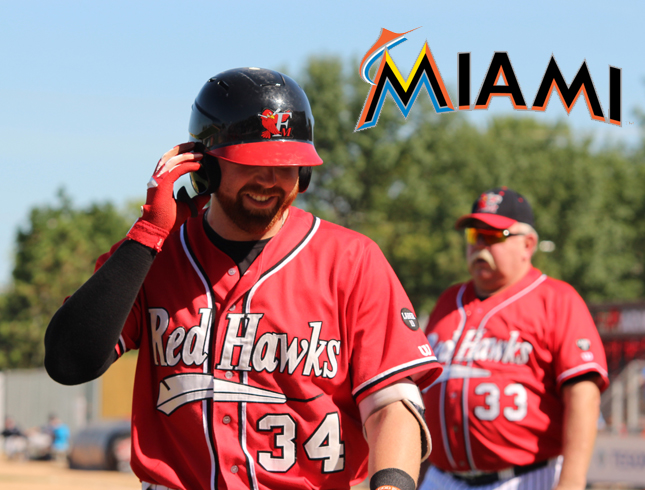 FARGO, ND – The contract of Fargo-Moorhead RedHawks 1B Dustin Geiger has been purchased by the Miami Marlins. Geiger is the third player from the 2016 season to have his contract picked up by a Major League organization and sixth player in the calendar year to have a contract purchased.
Geiger, 25, joined the RedHawks on July 3 after being released by the Wichita Wingnuts. He made an immediate impact in the line-up and went on to bat .329 with 15 doubles, nine home runs, 36 RBIs and 40 runs scored in the last 60 games of the season. For the season, Geiger batted .293 with 22 doubles, 11 home runs, 57 RBIs and 57 runs scored.
Geiger began his professional career in 2010 after being selected by the Chicago Cubs in the 24th round of that year's draft out of Merritt Island High School in Florida. He advanced to Double-A with the Cubs in 2014 and 2015 before making stops in independent baseball with Wichita (2015 & 2016), Laredo (2015) and Gary (2015).
Geiger is the 71st RedHawks player in team history to have his contract purchased by a Major League organization.