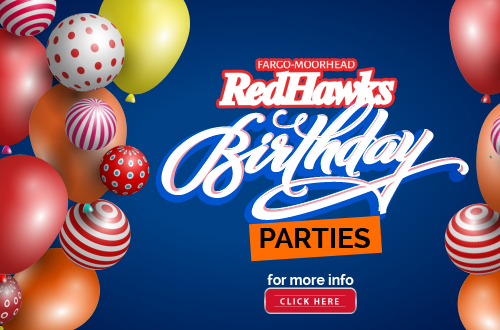 RedHawks Birthday Parties
Includes:
Ten 3B Red Reserved Tickets (Must be accompanied by 2 adults).

All attending get a hot dog, chips and pop served in the Birthday Zone located by the RedHawks dugout.

RedHawks Jumbo ice cream sandwiches.

All attending will receive a RedHawks baseball cap.

Two RedHawks Souvenir yearbooks.

A Happy Birthday message on the scoreboard during the game.
$150.00 for 10 People ($13.00 for each additional person)
For more information contact
Isaac Olson
Box Office Manager
701-235-6161
Email: [email protected]