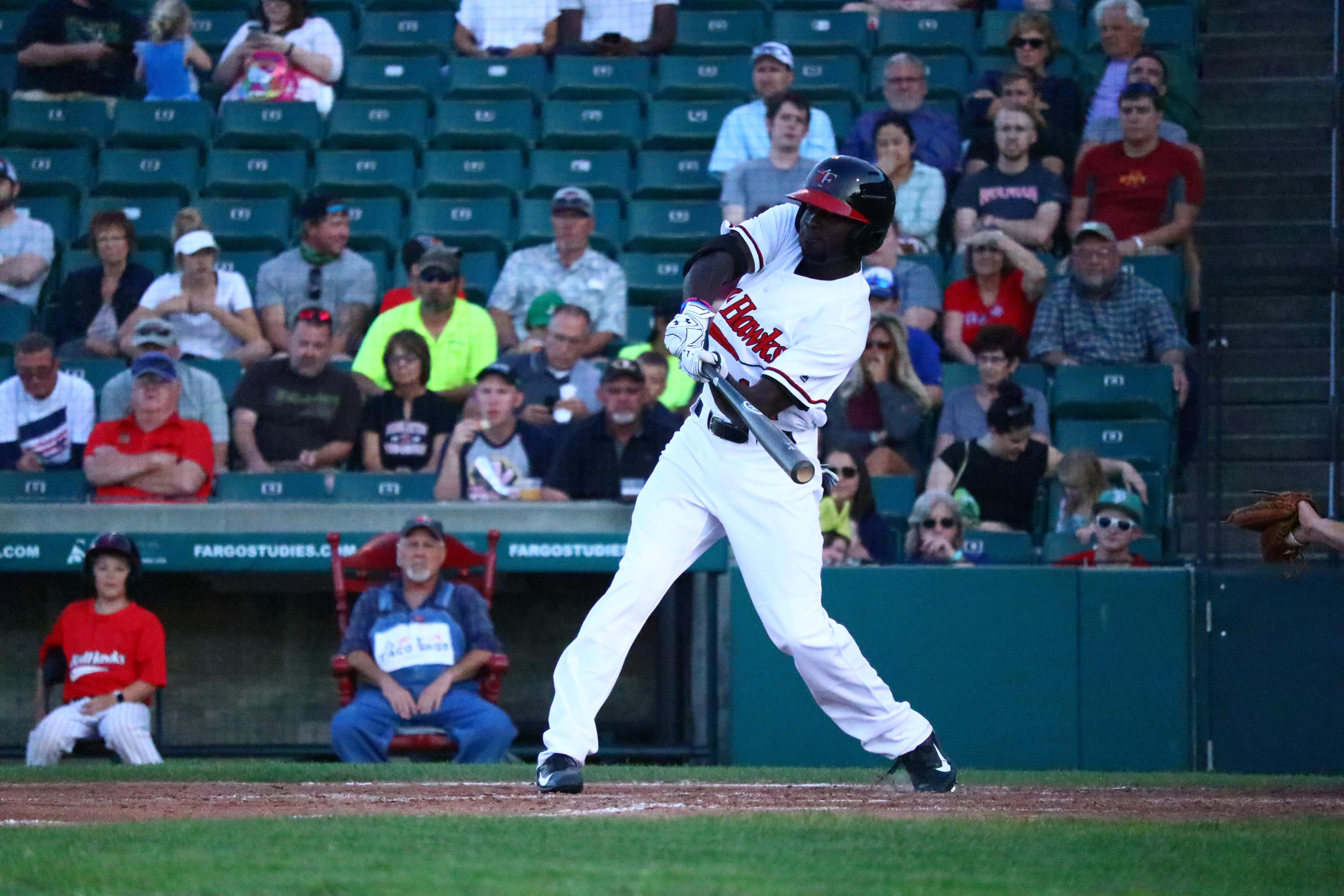 FARGO — Devan Ahart led off with a home run for the RedHawks (5-3) in the first inning and added
another in the fourth on his way to a four-hit, three-RBI night for Fargo-Moorhead in an 11-6 win over
the Lincoln Saltdogs (4-5) in front of 2728 fans at Newman Outdoor Field on Saturday night. Fargo-Moorhead
chalked up 17 hits in the victory.
The win stretches Fargo's winning streak to two games — matching the team's season high.
The visitors struck back with two runs in the second inning courtesy of a Dashenko Ricardo double
and added another in the third on a two-bagger by Chase Simpson, but the RedHawks tacked on four
in the bottom of the third to take a 5-3 lead.
Fargo-Moorhead added three in the fourth against Lincoln relief pitcher Leland Tilley, including a home
run by the red hot Keury De La Cruz. De La Cruz is 7-10 with seven RBIs, a double and a home run so far
this series against Lincoln.
The Saltdogs got three runs back in the seventh thanks to a triple by Chad Hinshaw and a home run by
Chase Simpson, but Anthony Pacillo shut the door on Lincoln after coming into the game in the eighth.
Will Solomon went 5.1 innings before leaving the game due to a blister issue. He struck out three, walked
\two and gave up three runs. Solomon was credited with the win and moves to 1-1 on the year. He ha
a 3.27 ERA through two starts this season.
Lincoln's starter, Shairon Martis, also left the game due to an undisclosed medical issue. Martis (0-2) got
the loss after giving up five runs in three innings pitched. He struck out three and walked none in his second start of the season.
The RedHawks remain undefeated at Newman Outdoor Field this season and will finish off the series with
the Saltdogs Sunday afternoon at 1 PM. Jack Michaels will have the call on 740 The FAN and online at fmredhawks.com.