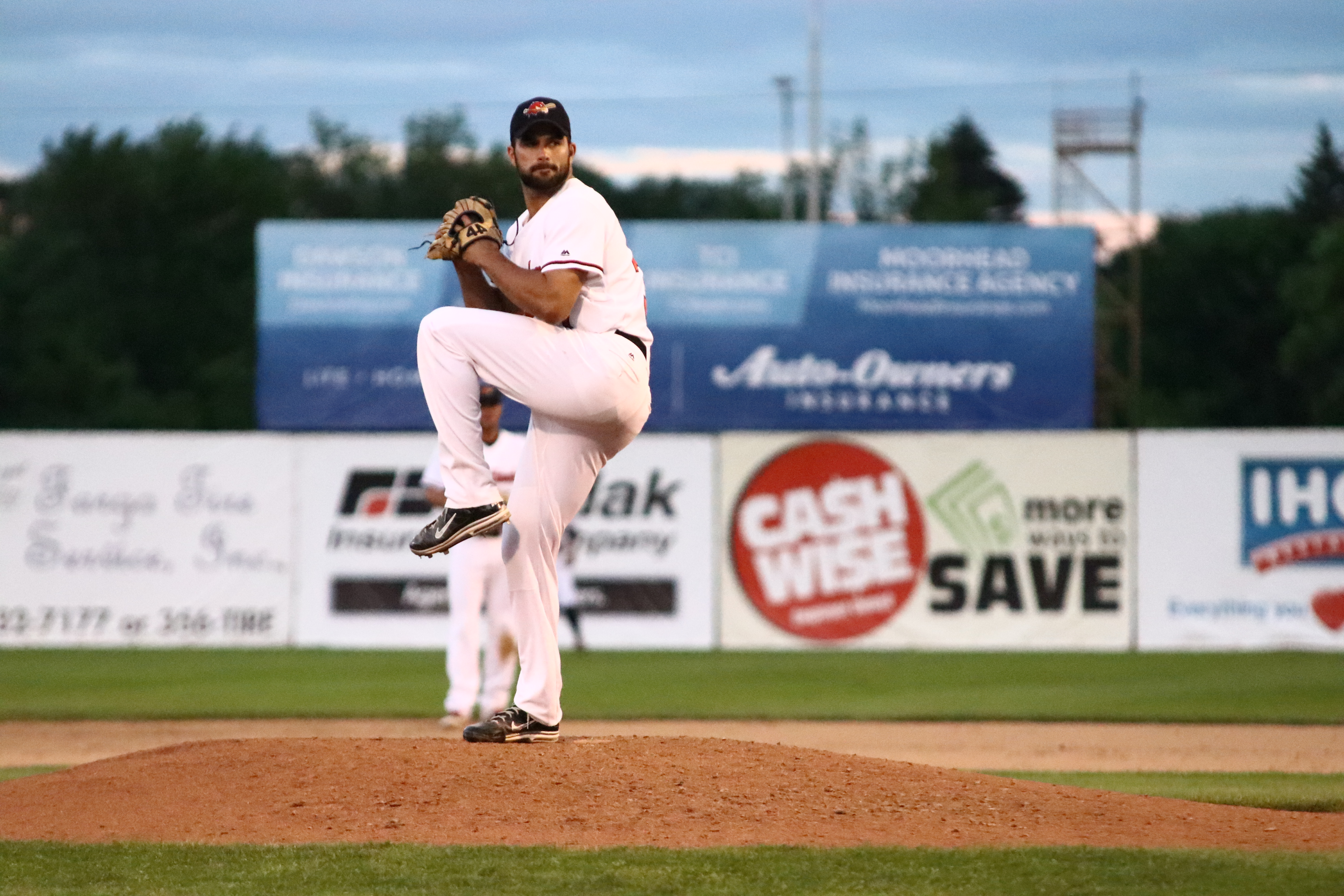 FARGO — Devan Ahart blasted his third home run in two games, but back-to-back-to-back two-run innings in the third, fourth, and fifth for Lincoln hoisted the Saltdogs to an 11-4 win over the RedHawks in front of 2173 fans at Newman Outdoor Field on Sunday afternoon. The RedHawks had already clinched the series win with victories in the first two games, but Lincoln was able to escape the series without being swept with the win today.
Fargo-Moorhead opened the scoring with runs in the first and second inning, but Lincoln answered back with two-run home runs by Angel Reyes and Brandon Jacobs in the third and fourth inning, respectively, and two more runs in the fifth to take a 6-2 lead.
Ahart's home run in the seventh inning got the RedHawks back within four after the Saltdogs plated a run in the top half of the inning, but Lincoln piled on two more in the ninth to take a 9-3 lead into the bottom of the final inning. Fargo-Moorhead was able to get one across in the ninth thanks to an error by the Lincoln third baseman, but it wasn't enough as they fell 9-4.
Tyler Herron got the win for the Saltdogs. He pitched 6.2 innings for Lincoln while giving up three runs and eight hits. He struck out two and walked two to move to 2-1 on the year.
Trey McNutt was credited with the loss after giving up six runs in five innings of work for the RedHawks in his second start of the season. McNutt struck out eight and walked two to move to 0-1 for the season.
The RedHawks will begin a three-game series with the Sioux Falls Canaries tomorrow night at Newman Outdoor Field. First pitch is scheduled for 6 PM tomorrow night.