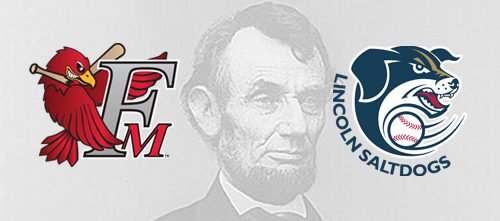 Tim Brown, Santo Luis, and PJ Zocchi teamed up to toss a shutout as the Saltdogs blanked Fargo-Moorhead 4-0 in front of 5,074 fans at Haymarket Park Wednesday night.
Brown (8-6) went seven innings, scattering 10 singles while striking out one to earn the win.
Lincoln
broke the scoreless tie on a Curt Smith three-run, opposite-field homer in the last of the sixth.
The RedHawks rallied the very next inning, loading the bases with one out but Brown induced a line-out double play to escape the jam with the shutout intact.
Smith finished the night 2-for-4 with his sixth home run and three RBI.
Jack Frawley (3-6) pitched 6 2/3 innings, allowing four runs - three earned - on five hits while striking out seven and walking four to suffer the loss.
Vance Albitz led a strong defensive showing for Lincoln, highlighted by a spectacular diving play up the middle to rob Jesse Hoorelbeke of an RBI single in the third.
The teams meet again Thursday night at 7:05 p.m. for the series finale.