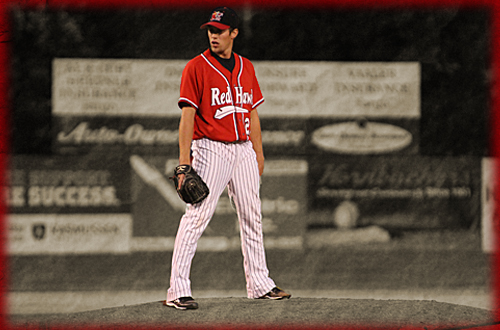 The Fargo-Moorhead RedHawks have re-signed LHP Ethan Opsahl and signed RHP Pete Levitt to contracts. Opsahl and Levitt are the first two players signed for the 2013 season.

Opsahl, 22, joined the RedHawks in August last year and was 1-0 with a 1.86 ERA in eight games (one start). He pitched 19.1 innings and allowed five runs (four earned) on 16 hits. Opsahl recorded 11 strikeouts and walked five batters. Opsahl is a native of Twin Valley, MN and played college baseball at Dakota Wesleyan (SD) University.

Levitt, 23, joins the RedHawks after spending the past two seasons in the Chicago Cubs organization. In 2012, he split time between the Peoria Chiefs of the Midwest League (A) and the Boise Hawks of the Northwest League (Low-A). Levitt was 0-1 with a 1.99 ERA in 14 games with Peoria and 1-2 with an 8.04 ERA in ten games with Boise.
Levitt was selected by the Cubs in the 32nd round of the 2011 draft out of Mount Olive (NC) College. In his two-year career, he is 2-4 with a 4.62 ERA and three saves in 44 games.