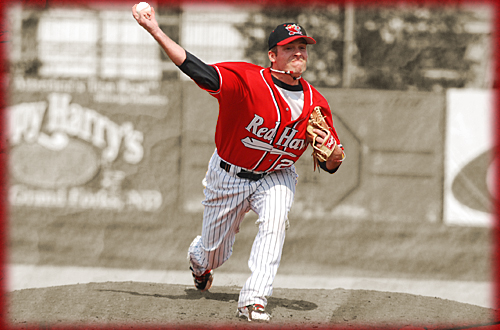 The Fargo-Moorhead RedHawks have re-signed RHP Kevin Fuqua and signed RHP Alex Sunderland to contracts, the American Association club announced. Fuqua and Sunderland are the third and fourth players signed for the 2013 season.

Fuqua, 24, returns to the RedHawks for his third season. In 2012, he was 2-1 with a 3.34 ERA and one save in 47 games. Fuqua allowed 26 runs (21 earned) on 59 hits in 56.2 innings pitched. He struck out 46 batters and walked just 16.

In his two year career, Fuqua is 3-3 with a 2.69 ERA and four saves in 68 games. He was originally signed by the RedHawks out of LaSalle (PA) University in June of 2011.

Sunderland, 23, was acquired by the RedHawks in December from the River City (MO) Rascals of the Frontier League. Last season, he was 0-1 with a 2.53 ERA in 19 relief appearances. Sunderland allowed seven runs (six earned) on 20 hits in 21.1 innings pitched. He struck out 34 batters and walked 17.
Sunderland began his professional career in 2011 after being selected by the Seattle Mariners in the 38th round of the draft that year. He was 0-2 with a 4.91 ERA and three saves for the Arizona League Mariners team that summer. Sunderland struck out 27 batters in 22.0 innings pitched in 2011.

<redhawks>