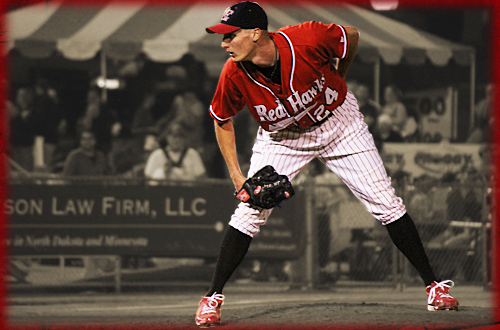 One of the Fargo-Moorhead RedHawks bullpen stalwarts is returning in 2013, as the Fargo-Moorhead RedHawks have re-signed LHP Joe Harris.

Harris, 26, was 1-3 with a 2.65 ERA in 43 relief appearances in 2012. He pitched 51.0 innings and allowed 20 runs (15 earned) on just 35 hits. Harris struck out 44 batters, walked 19 and held opponents to a .198 batting average against him. Harris was even stingier against lefties, holding them to a .181 batting average against him.

Harris began his professional career with the RedHawks in 2011 after completing his college career at Wilmington (DE) University. He was 3-4 with a 3.49 ERA and one save in 28 games as a true rookie. In two seasons, Harris is 4-7 with a 3.06 ERA in 71 games. He's allowed 73 hits in 100.0 innings pitched.

"Joe is one of the top lefties in the league and a big part of our bullpen," said RedHawks Manager Doug Simunic. "He was very solid for us last year and we feel very good being able to hand him the ball in big situations."

<redhawks>