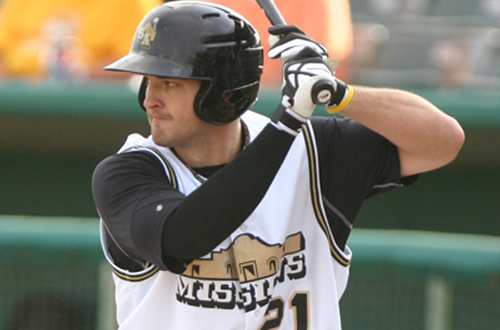 The Fargo-Moorhead have acquired OF Sawyer Carroll from the Laredo Lemurs for RHP Alex Caldera, LHP Nick Capito and RHP Nathan Kilcrease. Carroll has signed a contract with the RedHawks for the 2014 season.
Carroll, 27, appeared in 59 games with Laredo in 2013 before his contact was purchased by the Arizona Diamondbacks organization in late July. For the Lemurs, he batted .311 with 21 doubles, two triples, four home runs, 41 RBIs and 43 runs scored. He posted a .416 on-base percentage and stole seven bases. In 22 games with the Mobile BayBears, Arizona's Double-A affiliate in the Southern League, Carroll batted .280 (14-for-50) with three doubles, one triple, ten RBIs and five runs scored.
Carroll began his professional career in 2008 after being selected by the San Diego Padres in the third round of that year's draft out of the University of Kentucky. He spent five-plus seasons in the Padres chain, reaching the Triple-A level at Tucson for all of 2012 and the start of 2013 before he was released.
In his career, Carroll has batted .277 with 141 doubles, 30 triples, 53 home runs, 378 RBIs and 347 runs scored in 650 games. He has posted a .368 on-base percentage and stolen 54 bases. "Sawyer has played, and played well, at the highest levels of minor league baseball," said RedHawks Manager Doug Simunic. "He's the type of player who will fit our stadium and be someone we can plug into the middle of the line-up."