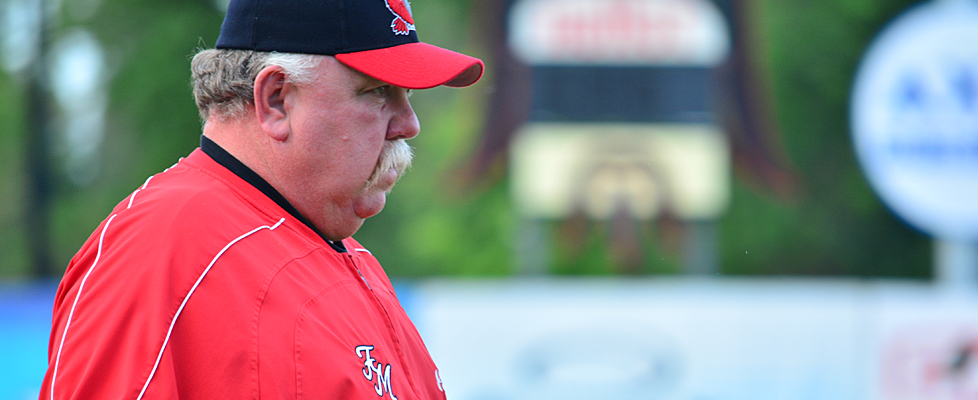 FARGO, N.D. – The Fargo-Moorhead RedHawks have exercised the two-year option on field manager Doug Simunic's contract, which will keep him in the RedHawks dugout through the 2017. Simunic was signed through the 2015 season after inking a three-year extension at the end of the 2012 season.
Simunic has fashioned a remarkable record with the Fargo-Moorhead RedHawks, posting a 1,061-697 record entering tonight's game, good for a .604 winning percentage. His RedHawks teams have won five league championships (1998, 2003, 2006, 2009, 2010). In addition, Simunic has led 16 teams to the post-season and posted eight 60-win seasons in 19 years with Fargo-Moorhead.
Simunic is the only field manager the RedHawks have employed. He joined the Northern League expansion franchise RedHawks for the 1996 season after spending three seasons in the dugouts of the Rochester Aces (1993) and Winnipeg Goldeyes (1994-95) of the same league. He led the Goldeyes to the Northern League title in 1994.
"While our club's performance on the field this season hasn't been up to anyone's standards in our organization, we didn't want to go into our 20th season without addressing Doug's contract," said RedHawks President Bruce Thom. "We are pleased to have the winningest manager in independent baseball with us for at least three more seasons, and we will work hard this winter to retool the team and return to the top of the standings."
"I couldn't be happier to have three more years to do what I love in Fargo," said Simunic. "This region, this stadium and these fans keep me coming back and I'm looking forward to putting together teams that will compete for championships."