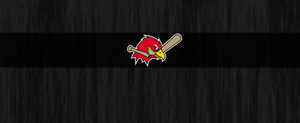 Due to a rain-out Saturday night, the RedHawks played their second double-header of the Can-Am Road Trip. The Aigles and RedHawks split the double-header, with the Aigles winning the series 2-1.
The RedHawks won one game of a double-header played Sunday against the Trois-Rivieres Aigles. The first game was a 2-0 pitcher's duel that resulted in a win by the Aigles. The only two runs of the game came from RBIs by Jose Cuevas and Kyle Lafrenz allowing Sasha LaGarde and Cuevas to score in the first and fifth innings. Matthew Rusch was the winning pitcher allowing five hits, while Jake Laber was the losing pitcher allowing six hits.
The second game was a different story for the RedHawks, winning 10-4 with six runs coming from the third inning and three more runs in the sixth. Brandon Tripp hit his eighth home run of the season and had three RBIs. Nick McCully was the winning pitcher for the RedHawks allowing three runs on seven hits while Edilson Alvarez got the loss allowing seven runs on just nine hits.