Youth Teams
***ATTENTION*** Due to health and safety regulations established at Newman Outdoor Field, the Youth Team package will not be offered for the abbreviated 2020 season.

Are you looking for a fun event for your kids' Little League, Babe Ruth, T-Ball or Softball team? The Culver's Youth Team is a great way for their teams to be recognized.
Boys and girls, ages 6-14, get the experience of being on the field during starting lineups and the national anthem, just like professional baseball players!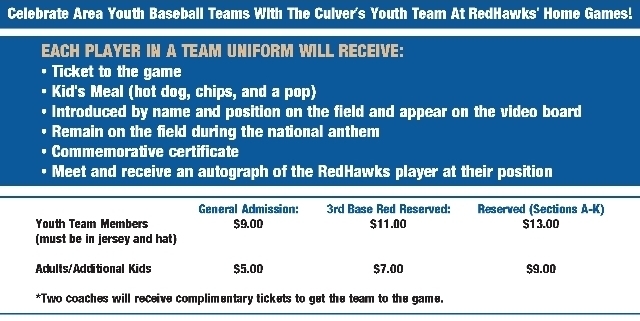 Register online or in-person at 1515 15th Avenue N. - Fargo
For more information the Culver's Youth Team, contact Isaac Olson at (701) 478-9210 or by email